| | |
| --- | --- |
| New post on Mind Hacks | |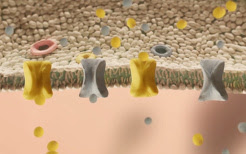 The Fundamentals of Neuroscience is a free online

course

from Harvard University and it looks wonderful
- thanks to them employing animators, digital artists and scientists to lift the course above the usual read and repeat learning methods.
The course is already underway but you can register and start learning until mid-December and you can watch any of the trailers to get a feel for what's being taught.
As you can see from the
syllabus
it focuses on the fairly low-level operation of the biology of brain but it's all essential knowledge that will undoubtedly be a joy to encounter or re-acquaint yourself with.
You need to register to access the full content but there's plenty of trailers online. Great stuff.
Link
to 'Fundamentals of Neuroscience' course.