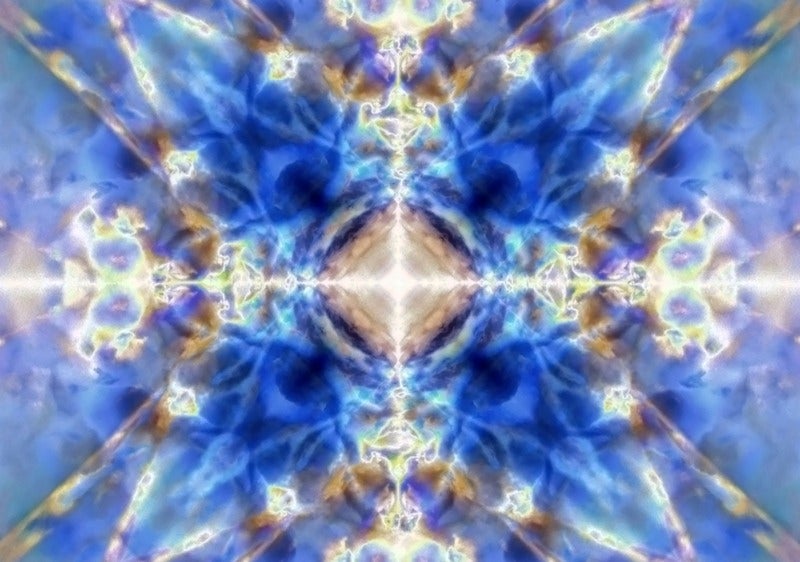 One of the weirdest aspects of quantum mechanics is entanglement, because two entangled particles affecting each other across vast distances seems to violate a fundamental principle of physics called locality: things that happen at a particular point in space can only influence the points closest to it. But what if locality — and space itself — is not so fundamental after all? Author George Musser explores the implications in his new book, Spooky Action At a Distance.
When the philosopher Jenann Ismael was ten years old, her father, an Iraqi-born professor at the University of Calgary, bought a big wooden cabinet at an auction. Rummaging through it, she came across an old kaleidoscope, and she was entranced. For hours she experimented with it and figured out how it worked. "I didn't tell my sister when I found it, because I was scared she'd want it," she recalls.
Many physicists believe that entanglement is the essence of quantum weirdness — and some now suspect that it may also be the essence of space-time geometry.
Article tools
Warner Bros. Entertainment/Paramount Pictures
In early 2009, determined to make the most of his first sabbatical from teaching, Mark Van Raamsdonk decided to tackle one of the deepest mysteries in physics: the relationship between quantum mechanics and gravity. After a year of work and consultation with colleagues, he submitted a paper on the topic to the Journal of High Energy Physics.
In April 2010, the journal sent him a rejection — with a referee's report implying that Van Raamsdonk, a physicist at the University of British Columbia in Vancouver, was a crackpot.