E-cigs are more popular than ever — but they're also exploding in vapers' faces at an alarming rate. Will new regulations be enough?
posted on May 26, 2016, at 11:36 a.m.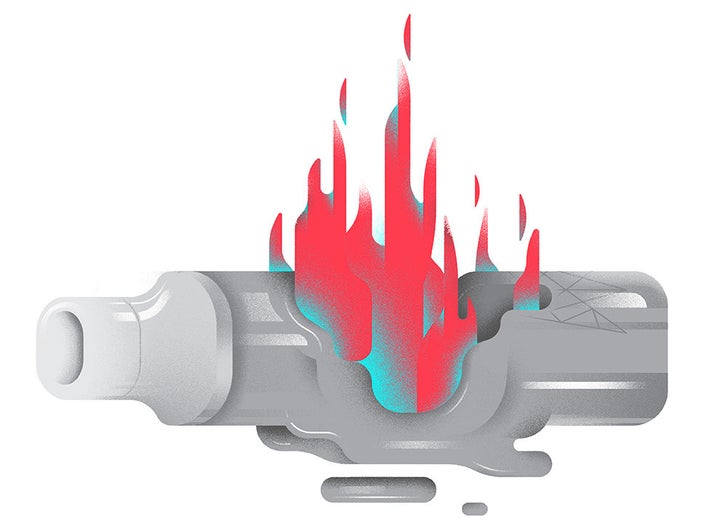 Until he lost an eye, April 15 was a good day for Joseph Cavins.
The 63-year-old Orange, California, family therapist saw a full slate of clients. It was two days before tax day, so he caught up on records from his practice. After work, he hung out with some friends. And he wound his day down in the usual way: by playing a game of solitaire on his computer while he enjoyed a few drags off one of his e-cigarettes, which he had been using nearly every day for two years.
At around 10:30 p.m., as Cavins turned his head toward a nearby bookcase, he heard a "very loud bang" and felt as if he had been struck in the face by a hockey stick. A fire smoldered on his desk. He held his hands to his face and discovered that "there was a lot of blood and fluid coming out." He began to scream: "No! No!" He couldn't see out of his left eye.
Cavins smothered the fire and woke his wife. At the hospital, doctors found that the explosion had caused extensive damage to his eyeball: Several cuts had pierced his iris and cornea, and they went all the way to the socket. The doctors recommended a surgical "evisceration": the removal of the eye. Sitting in the emergency room, Cavins began to process what had happened: His vaporizer, the device he had bought as a "nice, clean way to get nicotine," had exploded into his face./.../