By
Jeremy Hsu
on
April 24, 2018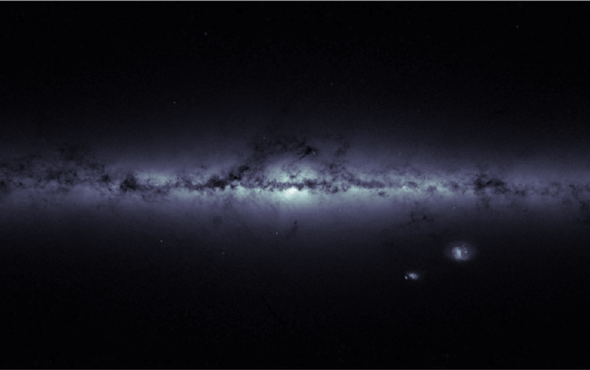 In an eagerly anticipated development, astronomers have created the largest and most precise 3-D map of the Milky Way galaxy. The European Space Agency's $1-billion Gaia mission released its newest data set in April, detailing the positions and motions of more than a billion stars.
The Gaia spacecraft, launched in 2013, scans the entire sky from its orbital parking spot above the side of Earth opposite the sun. Its unprecedented map is based on 25 separate observations of individual stars and their movements over about two years and contains a representative sample of 1 percent of the Milky Way's orbs. The data, described in a series of papers to be published online Wednesday in
Astronomy & Astrophysics,
can be extrapolated to simulate the galaxy's past and future.