Referência da AMICOR Maria Inês Reinert Azambuja. Há uns 30 anos ela já havia demonstrado relação da Gripe com DCV e outras.
Britt Gambino, Editor
October 21, 2016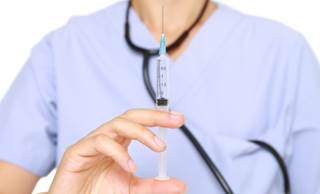 Among other secondary prevention methods for MI, the influenza vaccine is within a similar efficacy range.
Influenza vaccination for patients with cardiovascular disease is underutilized as a method of coronary prevention, according to a review published in
Heart
.
1
The authors noted there is "compelling evidence" linking influenza infection and the occurrence of acute myocardial infarction (MI)—in some cases, as early as within the first 3 days of an influenza respiratory illness and lasting up to 1 year./.../